Who Stole the Bees' Wings?
Who would be silly enough to steal the bees' wings?
Join a little frog and his friends on a quirky quest to find the missing wings.
"The bees are gone," says a blue flower. "Will you help me?"
Frog thinks he's too little to help, but the animals won't have enough food if the bees don't buzz. Timidly, he begins the search. Along the way, Frog meets a Fox who plays practical jokes and a Know-It-Owl with a Magical Book Tree. Together, they follow the clues until they find a whole bunch of silliness in the forest.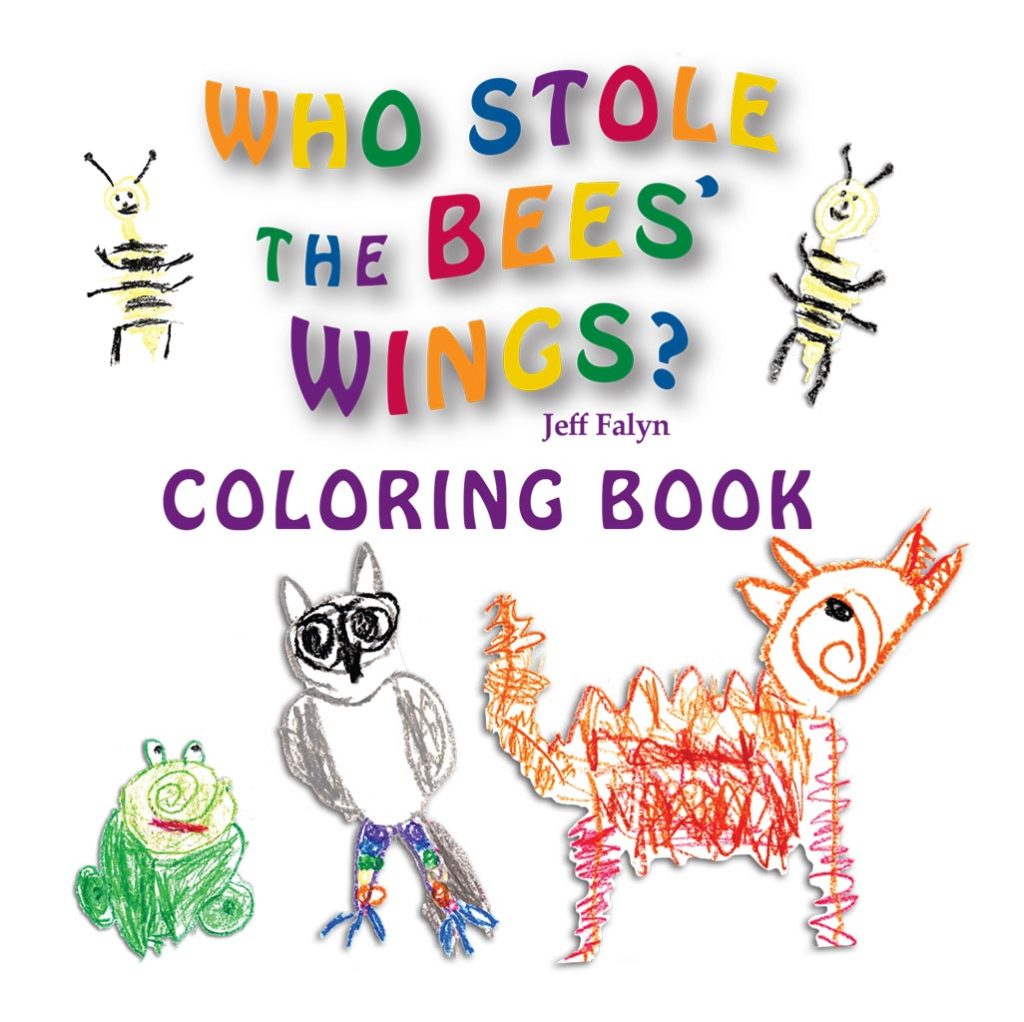 Looking for a FUN activity for your kids? How about a FREE coloring book!

A 6 year old
created these characters.

now your child can draw them!
Best Part - It's FREE to download
Who Stole the Bees' Wings? is a funny eco-fairy tale about:
Working together when nature is out of balance.
Bad things happen when you make fun of others.
Little can do BIG things.
Children 4-8 and their parents smile and giggle, reading Who Stole the Bees' Wings? This playful bedtime story also enchants level 2 readers and up.
Be the first one on your block to discover who stole the bees' wings.
  Let your fingers fly and → → →
Characters created by a 6-year-old artist.
Little really can do BIG things!

With 16 years of experience leading youth in Nature with story-based programming, there's one thing we know:
KIDS LOVE BEING  HEROES!
Who Stole the Bees Wings inspires young kids to be heroes:
Introduces a little character who takes on a BIG quest
Shows that collaboration with others works
Offers surprises and twists 
Delivers a Big Win at the end
Offers ideas in the extra pages that further engage kids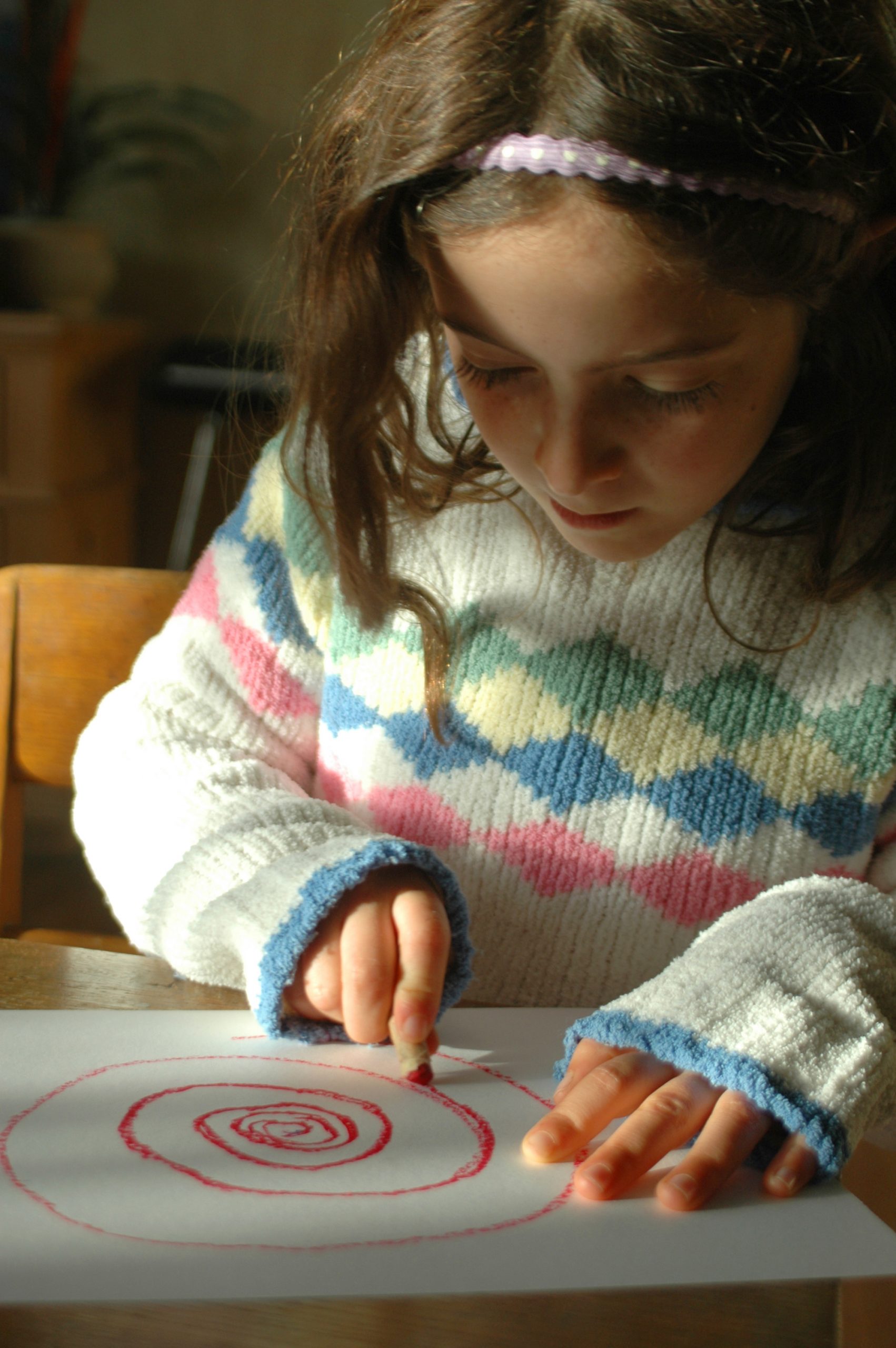 Our Illustrator
Dezla Falyn, at age 6, drew all the characters with oil pastels. In her six-year-old creative flow, Dezla gave all the characters spiral faces - we don't know why, but we love it! The background art also evolved from her water color paintings at age six. Little can do BIG things!
Can Kids find the Spider hiding on some of the pages?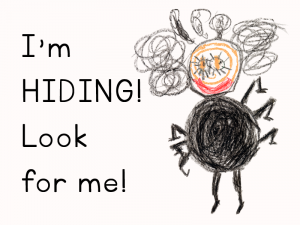 You snuck a lot of science in this book, and the story is so engaging. That's hard to do!
My kids just loved it! They run around the house yelling "Bees have WINGS dad!"
That's a really good book. The kids paid attention the whole time. I'm going to buy the book for my classroom!
We need more of this kind of book. It gets kids interested in the environment.
"Bees don't have wings??? THAT'S CRAZY!
If a little Frog can do BIG things, kids can be heroes too.
Imaginative storytelling with lovable characters.
Engage kids with activities at the end of the book.
Nature's Theater has 20 years of experience writing stories for young children.
   THEMES IN THE BOOK
Little can do BIG Things
Working together solves problems
Bad things happen when you make fun of others
Circle of Life – we are all connected!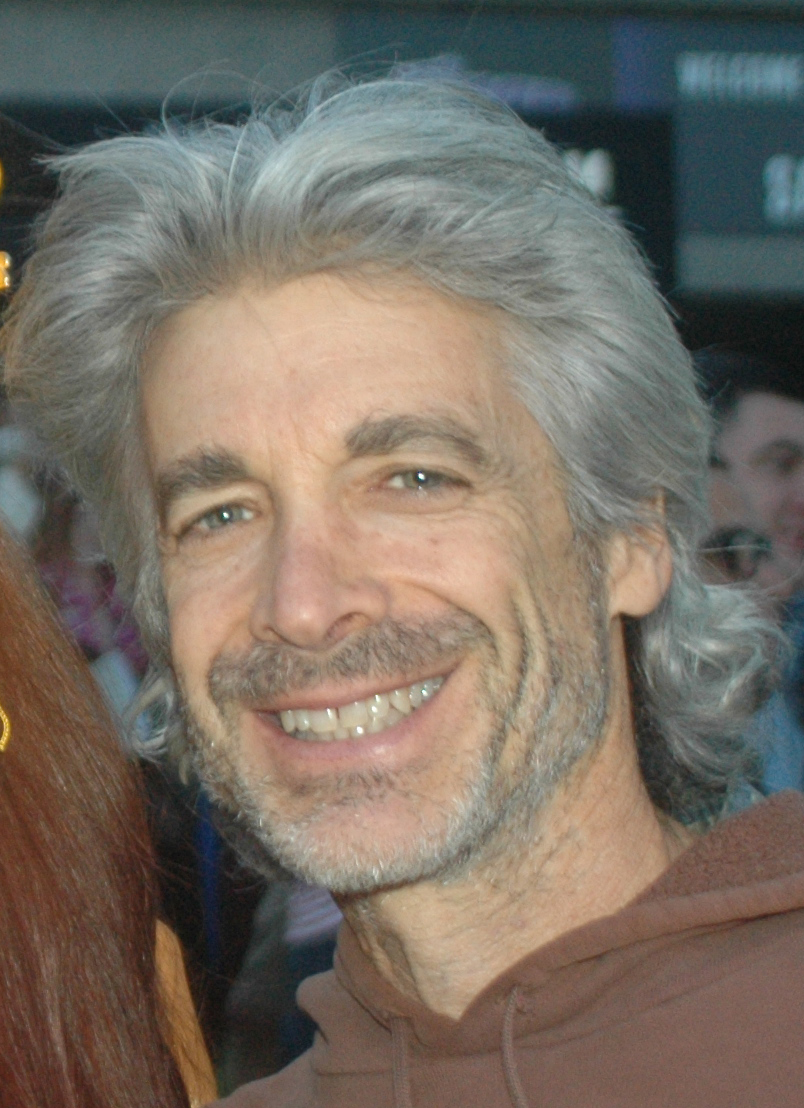 A small tidbit from the AUTHOR
The inspiration for Who Stole the Bees' Wings?
came one day as I watched a bee land next to a
wingless animal on the ground

• Was the animal envious of the bees' wings?
• Did the animal want to fly?

And the story was born.
Can kids find the spider hiding on the pages of the book?