Kids! Nature! Story!
What's not to love?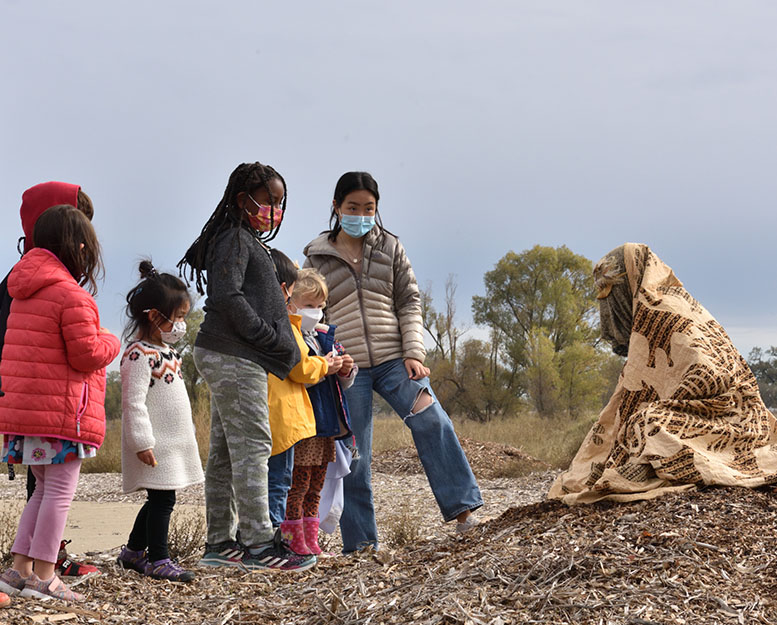 Kids love stories.   In books.  Video games.  
Stories are everywhere! 
We wrote our 'Walking Stories' for kids to be part of the story as they discover the world around them.
What is a Walking Story?  
Here's one from our story catalog:  Animal Circle Club.  A story that helps children have more tolerance for different things –like animals.
Imagine a group of children gathered in a park or on a trail, and a Guide character asks if they want to join the Animal Circle Club. 
The kids take a walk, meet costumed characters, and if they answer four riddles and perform four tasks, they can join the club. 
Kids imagine they are one of the animals.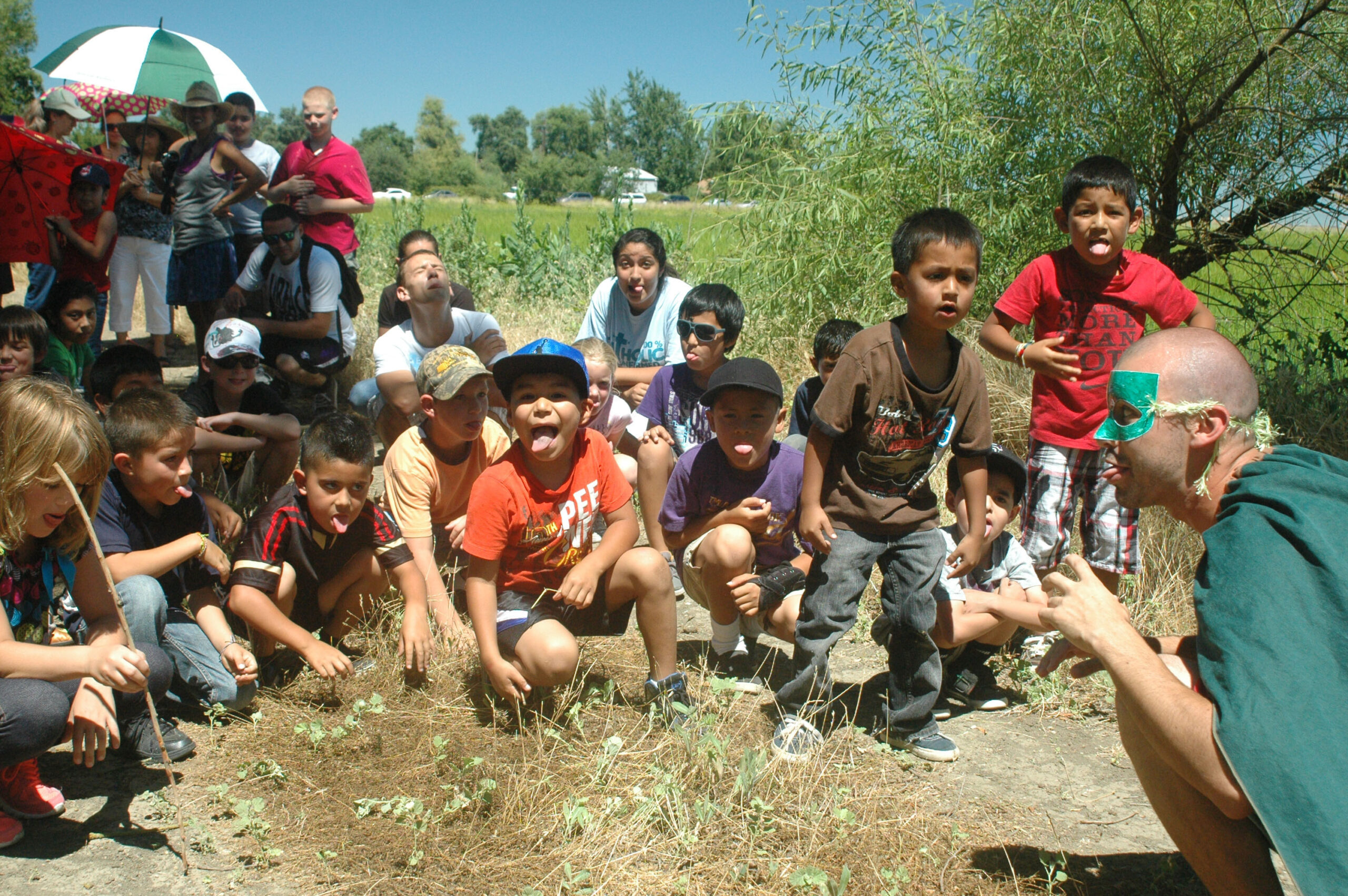 During the walk, children learn fun facts about different animals, play games and begin to understand the phrase, "kindness and caring for all."
BENEFITS of WALKING STORIES:
Learn about Nature in a fun way
Each child is part  of the story
Imagination
Curiosity
Fun!
Outdoor play
Feel like a hero for saving the day
There are twenty-five outdoor 'Walking Stories.
Each whimsical story contains a different eco-theme.
This helps children learn about age-appropriate nature topics they can do something about.
For years, teachers, camp counselors and parents have asked us to write the stories down so they could perform them for their kids.   
OK. Done!
Nature's Theater now has three 'Walking Story' books available to buy. 
Each book comes with:
Step-by-step instructions on how to set up the stories
Step-by-step instructions on what to do during the outing
A full script called the Magical Earth Book
There are no lines to memorize.  The Magical Earth Book can be used by the leader as he/she walks with the kids during the story.   The Walking Stories are easy to lead.  We've seen middle school kids up to grandparents leading them.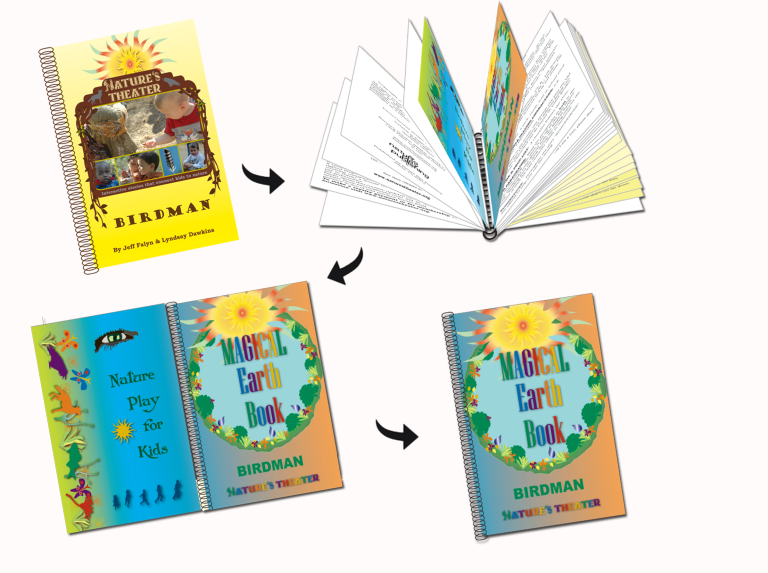 Search for King Carbon – a climate change story
Coming soon.  Available as a Walking Story and a Stage Play version
TEENS lead Nature's Theater stories for younger kids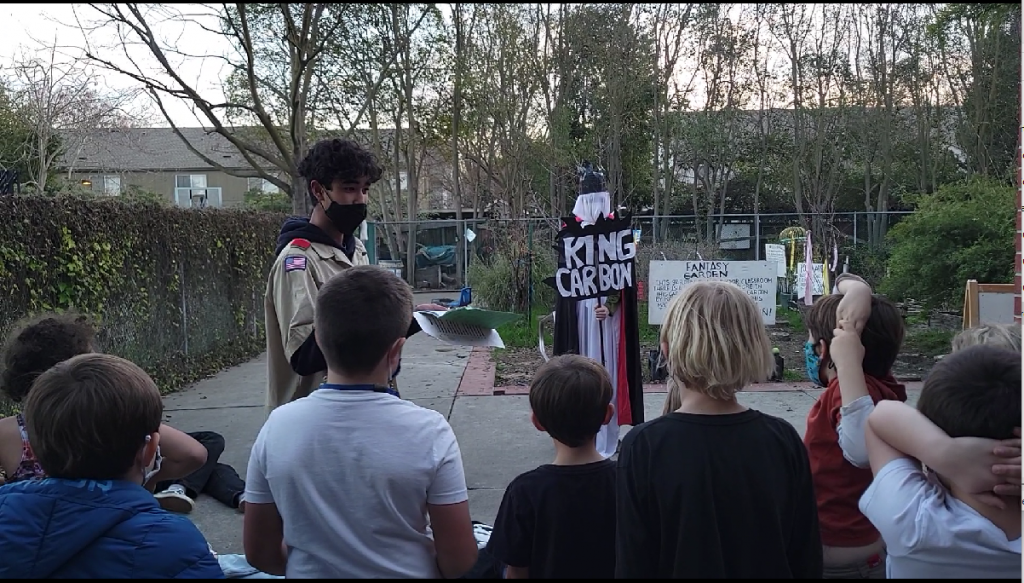 TEENS inspire elementary school children.
The kids meet the Earth King, who tells them King Carbon is making the world hotter.  If the kids can find King Carbon's three secret lists, they might stop him.  
In 2022, with a grant from the CITY OF DAVIS ARTS, a cast of 13 teens learned the parts and performed this outdoor Walking Story at aftercare facilities.
CO2s are represented as a naughty gang, and as the younger kids chase them and try to stop them, the idea of stopping CO2s stays with them.
Memorable experience
Climate Change awareness and how kids can help
Dual learning for both youth age groups
Humor and outdoor fun
Socratic teaching
Long term thinking begins about personal responsibility towards the planet
A FEELING OF JOY for all the youth.  The teens think mentoring younger kids is awesome.  The youngsters are inspired with new ideas and a feeling of accomplishment.

-A Children's Book
- A Walking Story
- A Stage Show
- You choose!
We thank you for helping youth forge a Nature Bond!